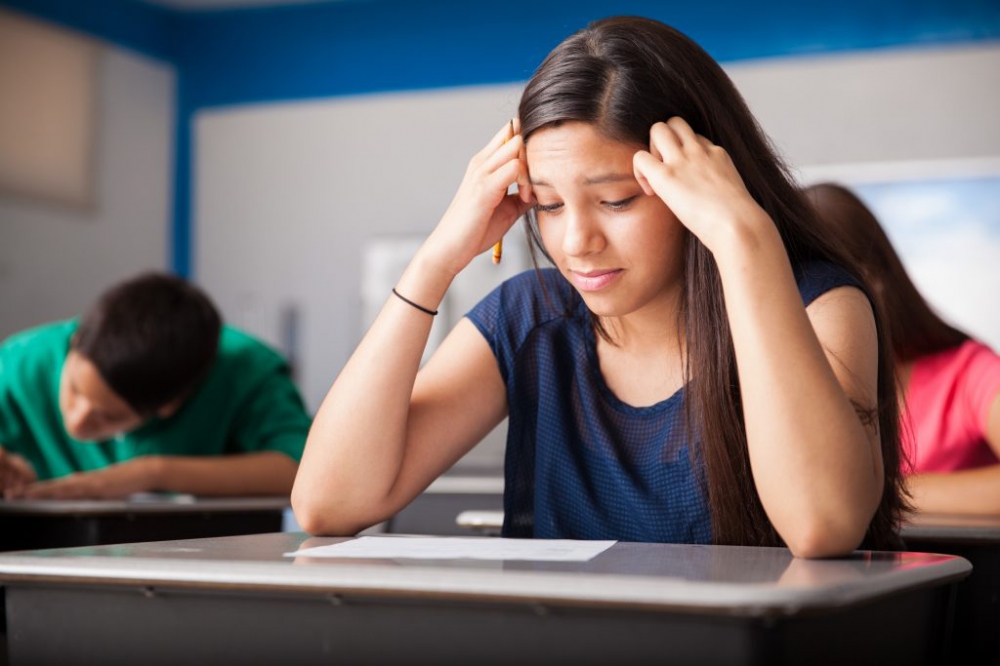 A student at Catholic Loyola Marymount University was stunned to receive a low grade on a paper for referring to God as 'He.'
Coverage of the story generated both outrage and sympathy for the student; normal, human reactions to the punitive treatment of a kid, basically, being denied freedom of speech in a Catholic school to state Biblical truth. But I am not sure this is the right response to opposition to God in the classroom. We are in the midst of a real shift at faith-based colleges where the rebellious against God are hired, and the first amendment birthright of Christian students is silenced by their darkened minds in indignation for Who God says He is. Students in these schools find themselves surrounded by a woke ideology that wants to replace God. It makes sense that Christians must also shift in response to the challenges of this hour.
We are having much difficulty in navigating such shocking attacks on Christians because the commands of the Bible to engage in spiritual warfare and intercessory prayer haven't been taken seriously enough. The lack of addressing spiritual warfare in churches is a significant problem. I've heard so little of it in the numerous churches I have visited. The Catholic church overall is not a place you will find preaching about it. The non-Scriptural figurehead over Catholicism does not address it. Of the many self-identifying Christians that I know, they see the trouble in the world in the natural. They scarsely know that satan is not dwelling in hell, but is the prince of the earth, very much active in this world and the daily affairs of men.
'Beloved, do not be SURPRISED at the fiery trial when it comes upon you to test you, as though something strange were happening to you.' 1 Peter 4:12 (ESV)
Because we have lived in a nation where we have not seen anything like the current hatred and persecution of Christians which is accelerating at breakneck speed, we are constantly surprised at fiery trials.
Ephesians 6 explicitly informs us that we don't wrestle with weak, mortal flesh, but with powers that are formidable. Our opponents are 'powers of this dark world and …the spiritual forces of evil in the heavenly realms.' (verse 12). These are made manifest on earth with confusion and deception in the world perpetuated through people who have unwittingly succumbed to allowing themselves to be hostile vehicles for it.
The student tried to defend her positions by telling the professor that at 'multiple times throughout the Bible, God is referred to as a 'he.' She added, 'I feel targeted by your comment, as I was raised in the church with the belief that God is a male.' The professor of theology responded, 'resubmit your paper and add a footnote stating your reasons as a scholar to opt to preserve the male language for God.' For an LGBT crusader, though her 'expertise' is theology, scholarly pursuit and the worldwide view of 'God the Father' are incompatible. Preservation of language in the Bible is becoming less acceptable if it does not bring God up to speed with 'gender inclusive' terminology and other culture rot.
Many parents, college students and others are angry that 'religious' schools are no longer safe places want to protect freedom for students of faith. However, God does not say that the faithful should be made comfortable or kept safe by institutions run by flawed, sinful human beings. A good example of a Christian who understands this is a Canadian pastor recently jailed for refusal to shut down his church services over the perpetual pandemic. In response to an offer here to preach, he said that would be the easy way out. He is compelled to face the opposition in Canada.
We once enjoyed a nation with the best colleges founded by preachers and Bible-believing Christians. Our tradition is richly rooted in academic excellence that instilled exceptional character in students by teaching them to uphold Biblical principles and carry them into all occupations from economics to government, to science, to art and the humanities. Young people should, they believed, leave college to profess the gospel message in word and deed in their professions and lives freely. It gave rise to great intellectuals, atheletes, Godly statesmen and political figures who were true role models unlike some quite wretched ones of today. A scant few Christian schools are committed to this.
As difficult as it is to accept, it is no more. As difficult as it is to accept, it has made us complacent. God is saying the time for complacency is over, and not with whining over unfairness and discrimination, not with compromise with the world, not with or OUR wrath directed at humans, but realizing that Jesus meant it even for America, that if the world hated Him, it will also hate us. We must equip young people to put on the great and mighty armor of the Lord so that they may be on offense against the devil and in reaching others for Christ.
As an increasing number of faith-based universities and institutions submit to the militant gay and transexual movement, an antichrist spirit hovers like dark, ominous clouds forecasting great danger to come. They have become cowardly enough to compromise with the world out of a desperate kind of self-preservation. They believe there is no way they can survive not jumping on board the diversity and inclusion bandwagon if they do not hire staff that is deeply opposed to Biblical truths and intimidate students into agreement with them. They fear threats of discrimination lawsuits, 'bad' publicity, less funding, lower numbers of applicants and the relentless, incendiary attacks by cancel culture.
Schools that compromise may be unaware they are headed for a slow, suicidal roll though, because colleges cannot have it both ways. What they will not survive is any resemblance of integrity and of righteousness that stands apart from worldly culture. Their statues, Biblical inscriptions and chapels will continue to come down. Their names will be changed to neutralize the faith foundation they reflect. Students whose behaviors and expressed beliefs that would have shocked the senses of administrators, professors and other students and got them expelled will be more of a presence. Christian students will steer clear of choosing these schools. They will host big fundraisers for Planned Parenthood's baby butchering empire which in turn funds pro-infanticide politicians' campaigns as did Catholic Loyola Marymount college. Crazy courses that bash straight, white males, preach disdain for Conservatism, refute that our nation was God-created and embrace gender confusion will increase. The wickedness on campuses will continue, but the blessed truth in the face of it is that simultaneously, angels sing at the gospel preached to all the nations before the end comes, with many embracing Christ through, despite a propensity for evil, the far-and-wide reaching internet.
This is a great time to be alive, to watch the Bible unfold before students' eyes, while for century after century from the time of the early church, God's people believed in these future events by faith. They should take heart and courage to know that they were created and exist for such a time as this.
Missions and persecution are no longer things that happen in faraway, obscure, third world nations unenlightened to the message of salvation through Christ. In fact, those places such as in African nations, the middle east and Asia put us to shame with their uncompromising commitment to Jesus Christ, their Spirit-filled churches, worship in truth, and willingness to be tortured and martyred with death for the faith. We have the mission field walking straight into the classrooms of America and we get upset. Our focus should be on how plentiful is this harvest. Let us as laborers be not so offended as to settle to be few!