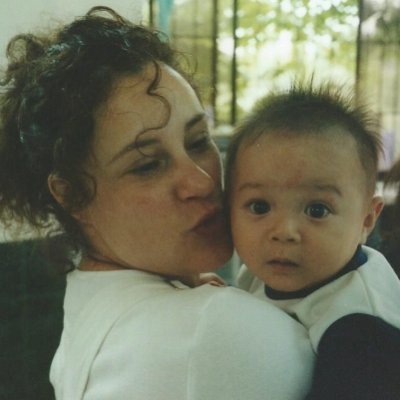 I am available to speak at your next meeting or event, or at an individual author event and book signing.
My topics include:
"Making peace with Infertility"
"The Church and Infertility"
"International Adoption"
"Dealing With Adoption Questions and Comments"
"How God Can Work Through Adoption"
"Forgiveness"
Christine Rhyner is a writer and adoption advocate. She graduated from the State University of New York at Brockport with a Bachelor of Science in Communication/Journalism. She has worked in advertising, for a comedy club and for a co-marketing firm. Christine began her infertility and adoption journeys in the early 2000s. She has published numerous articles and essays on various topics ranging from reproductive technologies to her Christian faith. She and her husband John, along with their son Lucas from Vietnam and their daughter Olivia from China, live on Long Island, New York, with their two dogs Cole and Callie.
---



Previously published works:

"Brave New Frozen World" Moody Magazine
"Brave New Frozen World" The Revolution Against Evolution website
"My Own Reflection in the Healing Pool" Keys to Living
"Reality Check" Infertility Times
"Remembering Amy" The Outsider Ink website
"A Night on the Wild Side" Boundless webzine
"Infertility and the Church" The Lookout Magazine