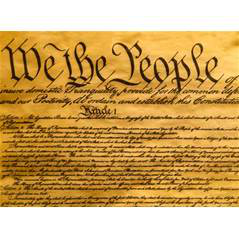 I am only one, but I am one. I can't do everything, but I can do something. The something I ought to do, I can do. And by the grace of God, I will." Edward Everett Hale
The political scene right now is steeped in conflict, with a bombastic billionaire businessman, a socialist and a woman perhaps on the brink of criminal charges. But conflict is something that will affect all of us in one form or another until we die. Learning to live with it and get through it takes practice. Dealing with it in a godly fashion is knowing when to press into it and when to depart from it. When it arises, we must be humble, prayerful and confront it with integrity, truth and respect for opposition.
So, everyone is entitled to an opinion. But we should not resort to character assassination and name calling when we disagree with other positions.
Yet, this election cycle defies these principles in so many, including the very candidates. And I can include myself. Like the apostle Paul, I find myself doing (or tweeting) what I hate to do. (Romans 7:15)
I will admit, Ted Cruz was not my first choice for a presidential nominee. But as the Republican candidates slowly dwindle down, I believe he is the best choice. I get the anger of the American people. We see that the Republican party is not the party of conservatives, fiscal restraint or unity that it once was a long time ago. But what is really at stake is not so much all the things people say they want, like a big wall, fatter wallets, free college and healthcare, but our very Constitution. It's this document that secures our freedoms and liberties as a country. The Democrats want to re-write it. Over sixty percent of voters aren't quite sure they can trust it in the hands of Donald Trump.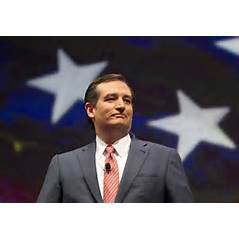 Cruz is a brilliant legal scholar who may not exude Trump's alpha male persona, but that does not mean he isn't strong. He has the strength to be a heck of a lot more "anti-establishment" than the likes of Rubio. And isn't the establishment what we're all tired of and disillusioned with? Ted is more cerebral. He thinks before he speaks, and despite how ugly and profane this race has become, he shows restraint and temperance. He knows the law and what the Constitution actually contains.
I know my little blogs do not generate millions of hits and readers. Nor do I have any ability to affect or change minds or hearts. I cannot do everything, but I can do something. I cannot contribute millions of dollars to Cruz's campaign. I cannot start a movement in my cul-de-sac on the harbor. This is the something I can do.
Trump says he is master of the art of negotiation and making deals. But think about this for a moment. The very essence of "negotiation" is concession and compromise. No man or woman can "unite" or "make whole" this country. We are beyond that realm of possibility. The country is too divided and if you are a Christian, conservative, Constitutionalist or truly want to "make America great again," liberalism, radical ideology and the left have to be squashed altogether. That is the truth. A return to our Judeo-Christian roots, a humbling of ourselves before God, repentance and trust in Christ are the only means by which this country has a chance at peace or prosperity. We simply can't know how "Loose-Cannon Trump" with knee-jerk reactions to criticism would govern a nation as deeply fractured as ours is.
Trump is a bit contradictory in statements that he is "pro-Israel" but plans to be "neutral" to both Israel and Palestine. He has decided that his future attempts to bring peace to the Middle East will be the negotiation of a lifetime and his crowning achievement as President. Christian know that there will not be peace in the Middle East until Jesus returns. All one must do is open up a Bible. No HUMAN will do this. But we'll just have to see how God may use him where Israel is concerned because all things to come center on the nation-state.
Any who take the time to read this I thank. You are free to disagree. We all have free will to choose what we want. But I will say that I, along with great numbers of others would like to see our Constitution upheld. The only candidate I believe who will do this is Ted Cruz. It's not too late. With Cruz's respectable wins in Iowa, Texas, Oklahoma and Alaska he is positioned well to succeed. Let's give him wins in the rest of the states. We can all give something to his campaign. I do not have a crystal ball, but I expect Rubio not to win in his home state of Florida. I have heard many Floridians complain about his record and how little he has done for the state. In addition, there are large numbers of "transplants" and an older population there. This would essentially knock him out of the race. But whatever you decide, please vote prayerfully and wisely. Mature in your ability to deal with conflict because there is much more ahead. May God bless you.