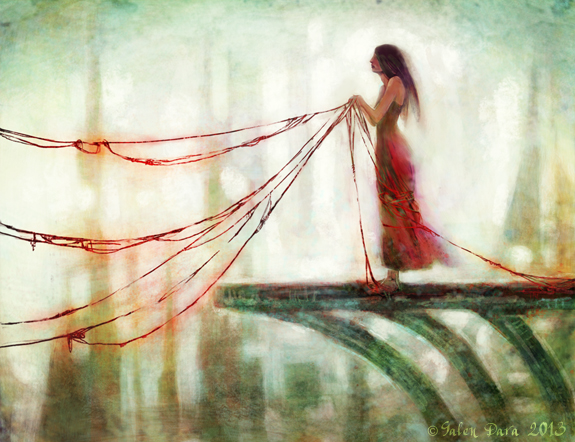 Greetings and Blessings for a Happy New Year…
As we enter into 2016, many of us look back on 2015 and realize life as we knew it has definitely shifted, tilted, and we wonder what's ahead.
For me it's been a year of both outrage and a heavy heart, burdened with a never-ending succession of news stories that have felt like kicks to the gut. It's the dream I had as a brand new Christian come to fruition. As I ran down the street in the dark yelling, "The night is coming!" little did I know how dark it would become so soon.
I do not have to list all of the current issues plaguing us for one to understand that we are a nation in deep trouble. But, while we debate about and concern ourselves with terrorism, leadership, global issues, immigration, corruption, scandal, presidential candidates, the economy, guns and free speech, we are focused on only some of the symptoms of our country's sickness, not the source of the infection.
Just what is the root cause of all of the chaos, confusion, hate and division we see happening in our once great nation—the one that was a "shining light on a hill," to which people flocked for a life of freedom and opportunity? I believe it is a lack of something once important to us. It was something incorporated into our Constitution, our educational systems and our churches. It was taught in our homes. It was important to develop, maintain and cultivate in our youth. That one thing we had was virtue.
Virtue is no longer part of our everyday lexicon. So what is it? Directly linked to moral behavior, it is to develop three characteristics. These are named using three Greek words: Arête, Phronesis and Eudaimonia.
Arête is excellence in character that naturally exemplifies goodness, honesty and self-control. Phronesis is moral or practical wisdom that knows the right course to take in any circumstance. Eudaimonia is a good, flourishing life.
Virtue is of great importance to God. You cannot have virtue without God or by not following his commandments and requirements. Furthermore, one cannot develop wisdom on one's own. It is a gift from the Lord. Proverbs 2:6. To acquire it is to first have reverence for the Lord. Proverbs 1:7.
The framers of the Constitution did not sit around sweating intellectual bullets. Collectively, they went to prayer first. In doing so, they created an historic lifeline flowing from the Bible, the Ten Commandments and the Beatitudes extending to us today. They based our Constitution on the Natural Law, acknowledging One Creator and Designer of the universe with respect to His ordinances. They established that the Creator made all things (Romans 1:20-22). The Creator revealed a moral code of behavior, instructing us in right from wrong. (Isaiah 5:20). And thirdly, they acknowledged that our Creator has made us responsible for how we treat one another. This document is not simply a piece of paper; it is our Founding Fathers' covenant with God. And a covenant with God cannot be an evolving document. This covenant or our historic lifeline reveals the secret of America's exceptionalism. Virtue is the reason America has prospered and enjoyed a kind of invincibility with our enemies.
Vice is today's virtue. We no longer have a standard of moral excellence. Without virtue humility is replaced by pride, generosity by greed, gratitude by discontent, self-restraint by self-indulgence, social ethics by rudeness and discernment by delusion for both believers and non-believers. The very soul of America is on life support. God is warning His people about turning their backs on Him. He always does before He brings consequences, trouble and great shaking to a nation.
So is there hope? Yes, that message will be coming to my next blog…