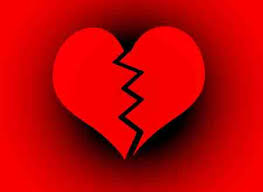 Another Democratic Debate tonight. I heard it was intentionally planned for a usual Saturday night out for Americans. The less the public sees of Hillary Clinton, the better for her campaign. Whether this is true or not, I wonder what of last evening's multiple terrorist attacks in Paris will work its way into the mix—and how.
There has been an awful lot of news this past week. The downed, Russian airliner over Egypt, killing hundreds. College students screaming for "safe spaces." By these "spaces" they mean environment that does not expose any group, race or individual to insensitivity. By these "spaces" they mean they will not tolerate the First Amendment of free speech. They refuse to be subjected to commemorating 9/11 with a moment of silence because it causes an "unsafe" and "racist" climate for non-whites and Muslims.
Michelle Obama went to India to discuss the "oppressed woman" in the U.S.—another apology for our "terrible nation." Then there was another Republican Debate. The usual incessant talking head chatter about the silence surrounding Hillary's emails, her new wig, her eventual coronation. More commentary on "confusing" Ben Carson. Donald's "tirade." And so on. Yes, it was a busy news week.
I listened to President Obama just claim ISIL (he refuses to name them ISIS) is "contained" yesterday morning. Last night, speaking with about as much emotion as an unplugged table lamp, he refused to "speculate" on the source responsible for what he referred to as "an attempt to terrorize." The "exclamation point" comes with this assertion that our global enemy is "contained," bumping into a carefully choreographed and planned attack on Paris. A double exclamation point comes with his repetitive use of the phrase "attempt to terrorize." No, Mr. Obama, this was not "an attempt," such as the huge difference between "attempted" homicide and "actual" homicide. This was actualized terror, mass slaughter, and monstrous actions of people who the Democratic Party seems to care not if we roll into our nation speedily—in the name of compassion. While we should allow others to enter our nation and it is even Biblical to do so, mass immigration that the party wants to see is really CITO or "Compassion in theory, only." If you really want to know the truth about a situation, follow the money—the big bucks people are making from "Sanctuary Cities, cheap labor and the democratic votes anticipated.
And already, the articles interpreting the Paris attacks have begun to spin out—mere moments after they began. One predicts that the horror in Paris will create MORE anti-Muslim sentiment and hatred coming from—where else? THE RIGHT and conservatives. Hmmm.
Dems want to open wide the borders to all with the exception of well, Europeans. They need not apply. But for one thing, we seem to increasingly be living in a country where immigration does not necessarily means assimilation. People are not coming here in droves to work toward the outdated concept of the "American Dream" and build something from nothing. Unlike immigration in the early to mid- twentieth century, scores of people now inhabit our nation with no allegiance to our country. Some are here to execute us. One quote, attributed to terrorists last night on the news was particularly disturbing, "Israeli and American blood tastes best. And we will get them."
On immigration, look at it this way: If your household is quite ill, would you close the doors, contain the sickness and stay put until the threat had passed, not only to your family but others? Or would you post signs directing people to your home for an open house? Of course you would do the former. With a nation as "sick" as our own, with the diseases of division, entitlement, moral decay, debt, terrorism, rage, unabashed vile slander of one another, homicide, suicide, addiction, and on and on, why would we encourage hundreds of thousands to join us bringing their own brand of sickness into our already contaminated home where we further sicken them with our own diseases?
What I want to know is whether this recent attack in Paris will unite our fractured nation on serious and immediate issues. Will it globally unite us with the allies we still have? And will Trump's poll numbers jump? Yesterday I heard repetitively aired sound bites of the Donald stating that as for ISIS, he would "bomb the $%*& out of them," There was much laughter from radio hosts. Will this now resonate stronger with Americans? The one thing I do know is that I will NOT be watching the debate, nor descending into the cesspool of tcot. I'm still recovering from that this week.