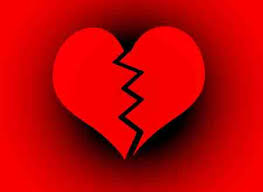 I know we just saw the GOP debate last night. But I wanted to back up for a moment to the Democratic Forum last Friday. It seemed a bit glossed over with a lot of other news on its heels.
I followed the trend on Twitter. Seemed fair to see different opinions.
One tweet summed it up: "It's unbelievable how left the left has shifted since 2008."
For every glowing endorsement of a candidate, another tweet bashed Republicans, Conservatives, The Right, Christianity and Capitalism. I don't think sixty seconds transpired during the entire forum without a candidate hurling an insult at Republicans or establishing a lie about the other party as fact.
If I could ask any of the Democratic candidates—and in fact any candidate--one question, it would be: How does one plan to serve a nation when one does not even attempt to hide his/her hatred for what, like half of it, in effect encouraging others to do the same? Or when one declares pride over having made enemies of an entire party?
It strikes home just how fractured and divided this country has become. Thousands tweeted the equivalent of a declaration that they had evolved to that of "superspecies" by contrasting how "grown-up," civilized and intelligent the Democrats are with how the Republicans are just the opposite. When I tweeted one of the candidates' claim that his party is the "party of scientists," a dem responded, "Your leaders have said they are not scientists." What struck me most was not her erroneous assertion, but those two words, "your leaders." It's even a bit Star Trekkian. Assuming I am a Republican (I am not, nor Democrat), it infers there are people from your "galaxy" and ones from ours. To drive home the point, one tweet said that Republicans could be "sent to another planet, as long as our Democratic one remains safe." What is safe about ISIS, mass shootings and stabbings, the Iran deal, big government(America's BIGGEST enemy, destroying wealth, entrepreneurship & regulating every last thing except maybe trial lawyers), cyber-hacking, lying, law-breaking leadership and declining morals? Never mind the ever-present angst of the Dems over global warming and climate change. How can one preen about the safe, sane and humane country we live in as long as it isn't inhabited by Republicans?
To be fair, the Republican Party does not present as a cohesive one, having shown weakness and compromise, yet I see nothing "evolved" about stating that any human being in support of it should disappear from the face of the earth.
America has always welcomed diversity, debate and difference of opinion. Now we annihilate one another over it, especially within the forum of social media. While there are "pockets" of unity, what unites us as a nation anymore? Any SERIOUS candidate needs to think and pray HARD on how to unite our country, not breed more hatred for one another.
Mental health issues in this country are a huge and complex. I would not argue there are people legitimately sick with mental illnesses that need attention. But what if a percentage of the "homicidal" and "suicidal" among us are actually sick at heart? A growing number commit mass slaughter, we hear, because they can't get a date or feel angry for getting thrown out of a study group or being fired from a job--because they feel rejected, ignored and unworthy. Sounds like a sickness of entitlement.
Pervasive liberal, socialist ideology has perpetuated this dangerous sense of entitlement. Democratic promises to make every fringe group heard and give free "stuff" to all has spawned a growing number of groups claiming to be disenfranchised, marginalized, ostracized, stigmatized, victimized and abused. Those, encouraged by unrealistic political promises and the immediacy of social media are shrieking their demands and objections, even using innocent children to their own end. Some are bullying institutions and businesses into doing their bidding. Yet if you want to see REAL abuse and victimization go to another country where freedom of expression can result in a horrible, painful death.
Wise minds concur that a country does not evolve from capitalism to socialism or communism. Though espousing compassionate ideology for the poor, the minority, the immigrant, women and children, it all sits below a thin veneer of utter contempt for the country's very foundation and Christian principles. And there is NOTHING evolved about that.
We need to plant our faces on the ground for this nation. God says, "If my people, who are called by my name, will humble themselves and pray and seek my face and turn from their wicked ways, then I will hear from heaven, and I will forgive their sins and will heal their land." 2 Chronicles 7:14