My subconscious always dramatizes that which causes me angst. At the same time, I've learned to look for the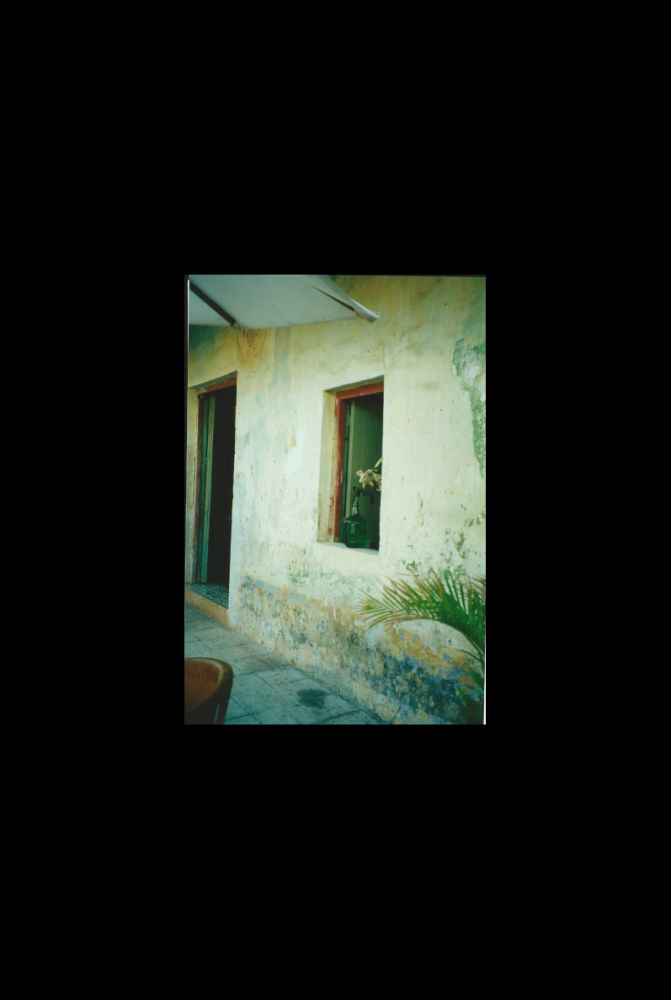 messages God gives me within the nonsensical, exaggerated, sometimes frightening sequences of events that happen during REM stages.
I dreamed I lived in a cluttered, kid-filled apartment in an unknown town. The view from the windows was unpleasant. Lifeless buildings dotted hills. Transients and bums below spotted me peering out on them. They called up, saying things I couldn't quite hear but still made my skin crawl. Sitting next to me on the couch, I asked my mother, "What year is it?"
"It's 1948."
So this is a few decades before I would have been ten—about the age I felt in the dream. Many children were present. Some of my sisters were there as well as foster children (some untrustworthy), and young kids in danger, I presume from my either "step" or "foster" father, whose name was "Mr. Stank" (so I determined from reading a piece of his mail). Some of the young ones may have even been killed, but the ones that were there needed a place to hide and sleep, safely removed from the threat of "Stank" as I called him.
While this was going on, the focus was my super-human ability to face a blank wall and wave my hands before it and create lovely, colorful pictures my mind conjured up. I would show off my new talent to my sisters, done through the sheer force of my will. In "Stank's" part of the house, I went in to create something unpleasant. I thought he deserved to be surrounded by ugliness to match his ugly heart.
Then, the more I kept at it and the harder I tried to create these backdrops of beauty, the more I would fail. Things just didn't turn out right. That which resembled shredded newspaper pieces and stickers began turning up on my walls.
All the while, as in recurring dreams for the past two years, I would attempt to speak and barely get the words out. It's like having a bad case of laryngitis. Muteness followed by a partial word here and there. Frustrating.
I know this dream has a lot to do with the uncertainty of life, with the less than pleasant situations we have faced renting for two years. Three addresses in a sixteen month period and now, facing a fourth. Where will we go? What will be available? Is God preparing us to buy a home? Where?
When my landlord qualified a huge rent hike with what a beauty of a property we live on, yes, summer harbor living has been lovely. However, water carries sound so that it seems to be coming from two feet away. The beach is a perfect party spot, and can be frequented by scores of random people appearing in what basically constitutes your driveway--day and night. Having no backyard leaves no reprieve from nameless, faceless water-drawn visitors. During the endless, harsh winter it was isolated. Harbor whited out with fog. Churning gray water along the long stretch of sound we drive to get to civilization often angry and ominous-looking, frequently spewing its cold, wet contents onto our cars.
The house was built around 60 years ago and I don't believe it's had a single update—hence the year 1948 in my dream. Maybe my landlord is "Stank," as he gives me the impression he feels to be more of my benefactor than my landlord with his lamenting over how he's losing money each month renting to us. (Despite his desperation to get us in last winter). Maybe I see him as "stealing" the food that should be fed to my children by demanding more money each month. Maybe he is the "untrustworthy" foster kids. He seems to be giving me "double speak" regarding his plans for his house. Perhaps the transients are the representation of my fear that we will be homeless with nothing available in this "hopping" rental market.
Maybe the children that need protection and a safe place to sleep are mine. In my opinion, it's not good for children to be bounced around from one rental to another ad nauseum. And the inability to be heard is not surprising. I'm not good at dealing with conflict and negotiation.
Uncertainty and life surprises make my gut wrench. I need to know what to expect.
But, this is the opposite of faith. Faith is resting assured in God's provision, protection and direction when the bowling pins you juggle flip up into the air where you didn't expect them to and you lose your grip on them. All along you never really had total control. You just put up a good show for a minute.
Angst for two years over as basic a thing as a roof over our heads brings home the message to me that Jesus never owned a home. All of this earthly living is fleeting, a mere blip in eternity where we will have our amazing, forever home. It will be more than pleasing to the eye, free of decay, rent, a constant reminder that we don't really belong or could be bounced out, or mortgage monsters. For God's word says, "No eye has seen, no ear has heard, no mind has conceived what God has prepared for those who love him." (1 Corinth. 2:9 NIV)
And God knows I face a proposal that needs finishing, works of fiction requiring thought and attention, and empty walls yet again soon. The lovely pictures I created by just imagining them are the ones He will give me the ability to incorporate into my writing and next home if I trust, have fun with it, let it happen. If I try to make something ugly for "Stank," or try too hard, relying on my own power, my efforts will be frustrated, the outcomes less than they could be by allowing Him to take the lead.