If we take offense with or get hurt by some adoption comments and questions?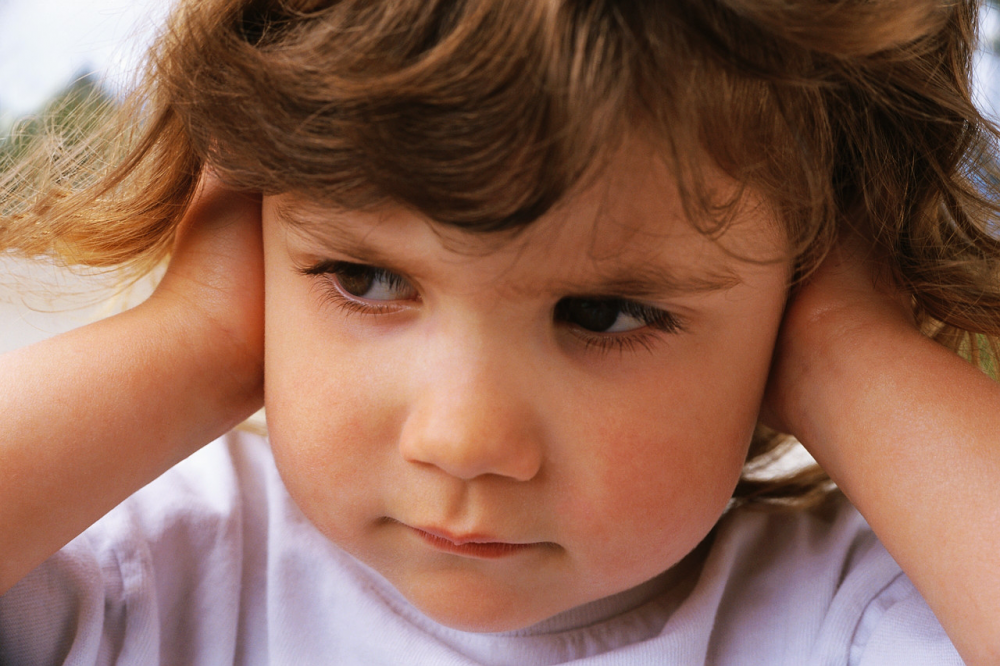 Some think so. One AP claims a recent two-part article featured on an adoption website about things people inadvertently say that upset adoptive families makes her "blood boil." Such content she says, is "divisive" and "destructive." She suggests that comments such as, "How much did they cost?" or "Do they know their real families?" and "Do you have any of your own children?" "come from the same exact place as asking a new mother about the weight of a newborn and to ignore that is SELFISH on the part of the AP."
The article and comments piqued my interest. For one, several months ago I published my book, "How much did you pay for her? Forgiving the Words That Hurt Adoptive Families." It contains over twenty-one hurtful things others have said to me as an infertile woman/adoptive parent, or that I've uttered in my naivety as such--and about ninety percent of that which is in the article is in my book. In addition, I covered a bit about the concept of selfishness. I posed questions to the reader I'd asked myself such as, "Is it selfish to desperately desire children?" and "Is it selfish to choose not to have kids?"
This article's part one generated such a flood of responses, a longer part two was written. AP's shared things said that hurt. Adoptees chimed in with why certain "language" is all wrong. Frankly, it feels validating that the topic of my book resonates strongly with many. Yet, after spending nearly two years from inception to publication on this topic, I'd never thought of mine or anyone else's feelings about inappropriate adoption comments or questions as selfish.
"Selfish": "overly concerned with one's own interests and, having little concern for others." Synonymous with "self-indulgent" and "prejudiced."
A bit of self-righteous anger over, "Gee, they're lucky!" or "Why didn't you get a kid right here in this country?" or "How much did you pay for her?" in front of our children is warranted. Gentle correction of the person saying those words and sharing how we perceive our family is quite the opposite of selfish. Doing so actually demonstrates a great concern for our children, how these words are interpreted by them, that we do not want them to experience the pain of prejudice, but do want them to understand through our responses that it's not Okay for others to pry or make assumptions about any of us with such questions or comments. Furthermore, if we care about the person who says them, we will lovingly speak truth to them with responses such as, "It is we (the parents) who are blessed to have our children." It isn't "hypersensitive" to protect and empower our kids and educate and enlighten non-adoptive families.
I would counter that many adoption comments and questions are not the same as asking the weight of a newborn. Most women who ask this have given birth and want to know if you've passed a ten-pounder and are suffering, or if you're concerned that your five-pounder hasn't put on much weight in six weeks. Another AP responded that what she hears is akin to a personal intrusiveness such as, "Did you give birth vaginally or have a C-section?" I think what others sometimes say goes beyond that, along the lines of walking up to a mom with a newborn and asking, "Is that kid the result of insemination, IVF, donor eggs or what? Tell me about it."
To her credit, "Boiling Blood" did also state that "there needs to be a lot of room for grace when someone is seeking to know the new addition to your family."
I wholeheartedly agree in my book with each chapter including a section on extending grace to others or giving them "the benefit of the doubt." But I do not agree with her conclusion that our "hypersensitivity" as she puts it is no better than others' insensitivity, and here's why.
We live in an era where we are both "hyper" and "sensitive." Sleeping aids, meditation, travel, so many products and services are designed to bring us down, help us relax, take us away from it all as we hyper-work, play, plan, invest, and yes, hyper-parent. Even a popular commercial speaks of the young generation among us as the "hyper-parented." We care greatly about making sure our kids have the safest cribs, car seats, nutrition (as opposed to many of us who grew up driving around unbuckled on the lap of a bigger kid in a station wagon and watched mom laugh and snap photos of us while we ate dirt). And lots of this is for good reason. Our kids' world is now a more dangerous and litigious environment than ours ever seemed.
Like it or not we live in a "sensitive" society as well. Kids are expelled from universities and careers can be derailed for racial slurs, "political correctness" can make or break politicians, social media sites can literally explode and shut down over a prominent person's snub, gaff or insult directed toward a group, organization or other person of high visibility, a parent can be banned from his kid's basketball game for taking a referee to task over a called "foul," and in the adoption world birthparents are "first families," children are not "given up" for adoption but "placed" and phrases such as "Gotcha Day" to celebrate our children's arrival into our families are reacted to with horror and disdain for conjuring up the images of "smacked flies," imprisonment and violence.
Is some of this justified and necessary? Yes. But can some of it also seem tiresome? Well, yes. Does it, in one responder's words, make us "afraid to say anything to adoptive families about their kids for fear of saying the wrong thing?" It might. But I think "BB's" anger over this one is misdirected. I do think she feels weary and annoyed with a society that is becoming ever more vigilant in its interpretation of words and labels as this melting pot we live in changes and just about everything said is micro-scrutinized for potential underlying bias or negative nuance. I understand BB. I will extend grace too, but I am not "hypersensitive or selfish" if I get my back up when someone asks in front of my three year-old, "How much did you pay for her?"