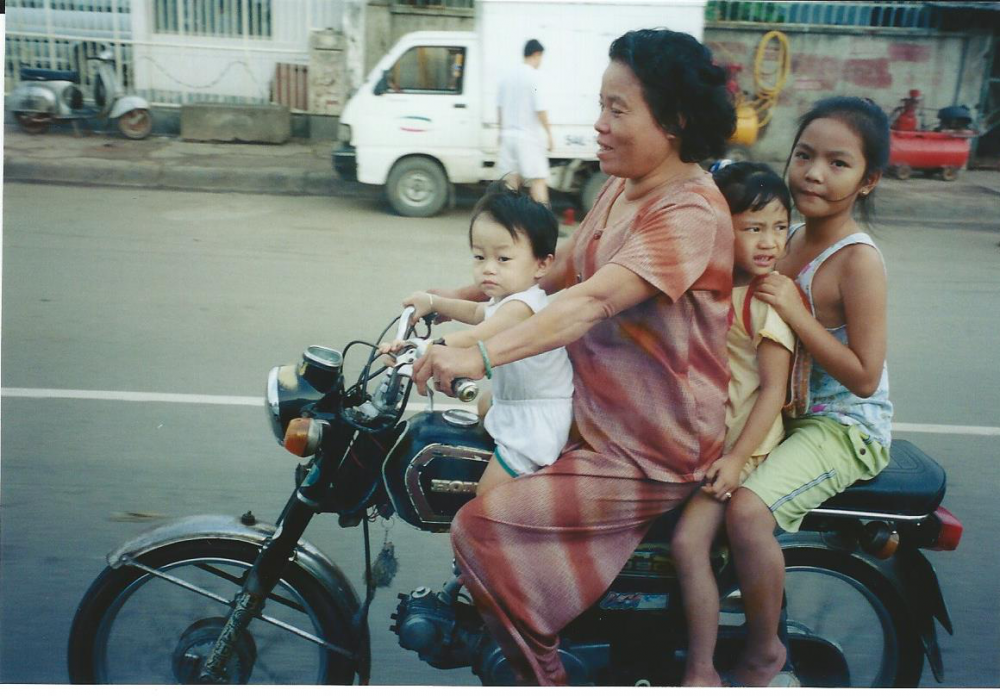 Stepping off the plane, we were greeted by our Vietnamese adoption facilitator with a stomach churning, "You are here too soon." This, after months of unexpected delays to our travel plans.
Maybe it was the jet lag, or, the facilitator's sharp tone. But none of the four of us expecting to be quickly united with our baby sons said a word.
Days in Ho Chi Minh City ticked by. Unbeknownst to us, Vietnam was about to close its doors to American adoptions. There were problems with the system we weren't made privy to, but we sensed it. Some babies ready to be adopted weren't actually adoptable. Others, including one little girl in our son's orphanage was practically forced upon us for a "discount."
It seemed each day we received the promise of a trip to the orphanage for the following day. Early the next morning, while still in bed, the phone would inevitably ring. Our facilitator would tell us our trip would not happen. One morning, filled with anticipation and frustration over endless waiting to see and actually receive our babies we found a note slipped under our hotel door. The facilitator had scrawled a message to us that she had flown to Hanoi to assist with other adoptions, utterly abandoning us for days.
While we waited in this foreign land we weren't sure who to trust. Our emails and phone conversations were being monitored because what we said and wrote was repeated back to us by this facilitator. One day when a conversation over all the waiting became quite heated between the other "expectant" father of we two couples and the director of our agency, and our adoptions were threatened with cancellation, I broke down in tears. The facilitator, who apparently had eyes all over the city, phoned me the next morning to tell me that "Vietnamese women do not cry," and that my display of emotion was unacceptable.
Yet, during all the agonizing waiting I refused to believe that we would leave that country with our arms and hearts empty. Even after nearly a month, when we finally boarded a van with our babies, stripped of their orphanage clothing left behind for the other babies, and re-dressed in actual diapers and new outfits—and our departure was suddenly held up and told might not happen—I prayed fervently and believed God was with us and for us.
The waiting, I now see, afforded me opportunity. Had we not been in Vietnam so long we never would have become so richly acquainted with its people and culture.
We climbed mountains and visited elaborate temples. We rather enjoyed the local cuisine. We went to museums and open air markets where we haggled over the prices of goods to take home as memorabilia for our child. We rode in rickshaws and conversed as best we could with the people, who we found to be warm and friendly. We traveled to the Cambodian border where we took in its lush, green beauty. We drove for hours in our van for visits to our sons watching women dry shrimp on the side of the road, while naked toddlers dodged traffic and swam in stagnant pools of water left by the flooding of the Mekong Delta. We made friends with other adoptive couples, eager to hold and love on their babies while we waited for our own. We visited the China Sea where we snapped photos of our toes in the water. We saw countless anomalies in the bodies of those who carried with them the generational effects of Agent Orange, so we were told. School children would squat on the sidewalks for hours chatting while mere babies would approach us for money, an adult down the road keeping a watchful eye. While our next adoption trip to China would be a much faster blur from the inside of hotel rooms, we really experienced Vietnam.
We prayed and believed. Never had I encountered such a test of faith. Never before had I experienced such a tangled set of emotions that included fear and longing, elation and despair, wonder and revulsion. Yet emotions come and go. They aren't facts. And the fact was God was going to give me a son. That, I refused to stop believing.
Had it not been for the wait, I would not have come to know Vietnam the way I did or be able to share all these memories with my son. Nor would I have grown in my faith. In my opinion, a test of faith begets more faith. Our adoption journey to Vietnam has now become an incredibly precious experience to me by how God used it to help me trust Him more, to ultimately bring one of the greatest joys into my life and show me a land that is deeply etched into my mind. Out of the pain and the fear He brought great blessing.