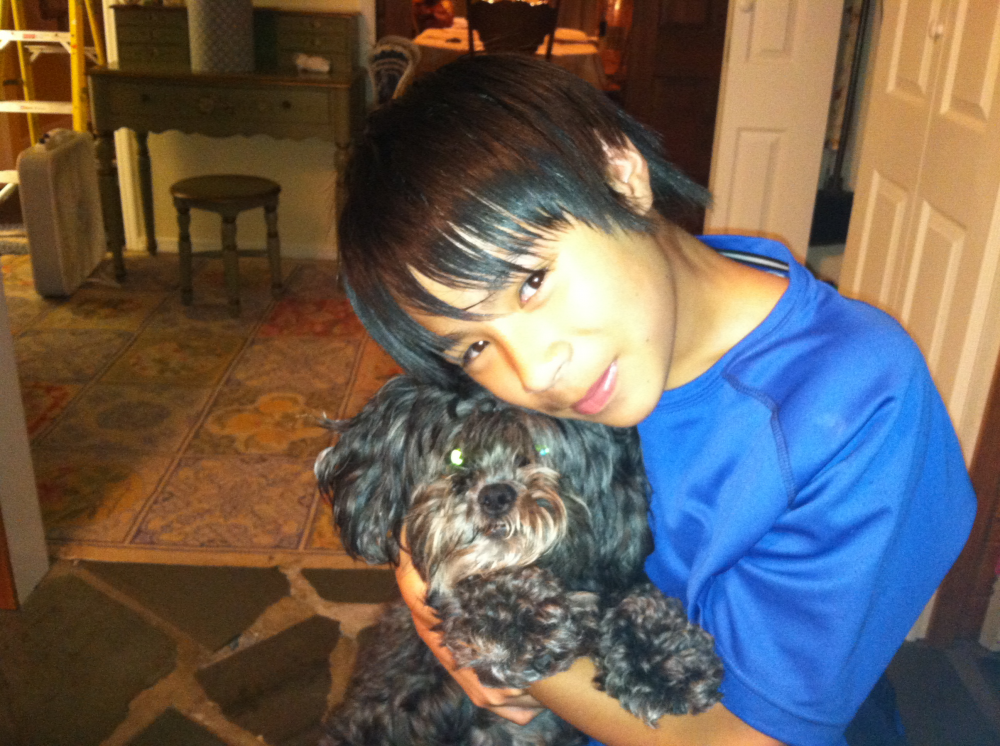 Though my husband John and I pursued international adoption, having selected a country and the gender of our child, that gender was still a surprise to us.
Statistics say that up to eighty percent of adoptive couples prefer a girl. We, or rather I should say" I," did as well. I was the relentless driving force behind our adoption and my dream had always been to have a daughter. I had even begun a journal written to this child I referred to as "Hannah May" years earlier.
They say that one reason for a high demand for girls is because the woman often is the one more actively pursuing the adoption path. And, because with more single women adopting, they feel a daughter might not be as negatively affected by not having a father in the household. Many adoptive couples also hold the view that a girl would be "sweet and cuddly" as opposed to a more naturally aggressive boy.
John and I began our international adoption journey with plans to adopt a daughter from China when we got "the call." Our adoption coordinator explained that she knew of several baby boys in Vietnam that were in need of parents.
I confess that my initial feeling was one of disappointment. I could not picture myself raising a boy. But not just this, I was actually afraid to raise someone else's "man-child." I did not know if his biological father was a poet or an ax murderer and just what kind of genetic make-up would his offspring bring into our lives?
Though the same could be said of all the unknowns associated with that of a daughter's pre-dispositions my mind didn't go there with the idea of a girl.
Admittedly, when we were told we could travel in just six weeks to receive this baby, excitement took hold. And when our coordinator sent me his picture I was instantly smitten.
Though still ambivalent, as I imagine lots of about-to-be adoptive parents are about a new little person they plan to raise, we agreed to adopt this little boy. And though our actual departure date would be changed some seven times and take place over four months later, once I held Lucas I knew God had planned this child for us and us for him all along.
Having adopted a son has been filled with blessing, pleasure and lots of laughs. I do have a daughter now as well, whom I love dearly. But I have to say this special little man-child has such a tender heart for his Mom. He is playful, affectionate, funny and outgoing. I could not imagine our lives without him. If you have doubts in your mind about adopting a son, I can tell you from personal experience, a boy is a tremendous gift.