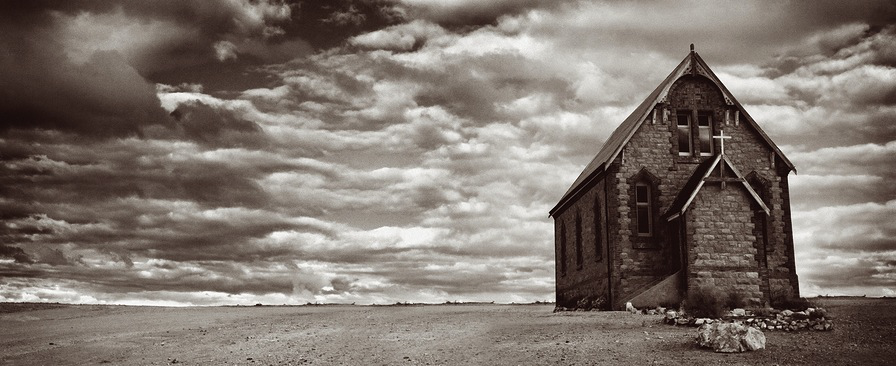 Though I met some wonderful people at our church of eight years, there were painful reasons that led to my decision to leave.
After some time of both reflection and sorrow, I began a church search of fits and starts, pauses and reboots. There has been an endless string of places of worship, frankly. But none has seemed quite the right "fit."
Perhaps it sounds like my expectations are high. Sincerely, at this moment in time I just want a place firmly rooted in Biblical teachings where I can truly connect with other believers, make sense of life beyond the church doors, use my gifts and talents and know that my children will be spiritually nourished in ways that speak to teens.
Yet as I have wandered into churches from the mega-type to those with a dozen or more congregants, I have noticed some things. The church appears to have changed, and not for the better. I understand this may not at all be your experience. But if you left your church right now and stepped out to find another, it just might be.
Leadership can be intimidating!
Before making a commitment to Christ, God led me to a small white church nestled in the town where I grew up but had never known raised as a Catholic. It was there I found a pastor who dwelt among his congregation, not just behind the pulpit. There I began to understand the love of God, thanks to much time he sacrificed in helping undo anxiety & fears from my first & and only 'born again' church experience with a highly legalistic church. He provided materials, wrote notes of encouragement and even stopped by my home just to check in to see how I was. When I phoned him in a panic that my apartment was cursed and needed prayer for cleansing, he was there right away, bringing with him spiritually mature members of the church. He didn't treat me as though I were hysterical or tell me to pray about it. He frequented local diners with members of his congregation to break bread. He was always at his church office and willing to talk with anyone who appeared, and in that moment wanted counsel, encouragement, prayer or to make a request.
That was my standard for a shepherd. After leaving that place to marry and relocate to my husband's town, I never did find that relational quality in leadership again. Instead I found church as hierarchy with associate pastors, assistant pastors, deacons and secretaries that served as laisons to pastors in case I might want to speak with them and whose job it was to schedule me for a meeting. But not before they made sure it was about something an underling couldn't settle for me. And not in mega-churches, but those with maybe two-hundred parishoners. They preached up there, while my family was down below, our names and those of our children unknown to him. Or if there wasn't hierarchy, there would be the pastor after service, mingling with the 'known' congregants, the old-timers, ministry leaders and their families, those with familiarity to him, with a quick handshake for us or a brief salutation. Or churches where the pastor simply disappeared behind a closed door after the sermon and final song. Or pastors my husband and me asked to meet with us privately to talk, who would not. Or pastors who would drop by to perhaps a Ladies' Bible study to address a particular topic. When I used this rare appearance to ask a question about said topic, buring in my heart, I was given a chastising retort, met by deafening silence from the rest of the room, causing my face to grow flushed with embarrassment and shame, and my eyes downcast to avoid meeting his or any of the other ladies who must have surely thought I was a bad person for even asking such a thing. Or a pastor that would lead an annual prayer over a group of us dealing with a particular issue, and because his prayer didn't resolve it for me, well, that never happened for any he had prayed over in the decades hundreds had stood before him to receive.
This is not an assault on pastors. I find so many take their job to preach in a Biblically sound manner seriously. Yet, interaction with the flock (or newcomers) feels quite limited. In fact, in one church the pastor told us, "Don't expect me to pray for you. That's not my job."
Disconcerting, yes. If your calling is to lead Christ's church, why would you not want to know your flock?
The church is becoming more segregated.
We thought a church with a large Asian population might be a positive place for my Asian-born children. Yet, these congregants shied away from interaction with those not of their ethnicity. It's uncomfortable to try and be a united body while you are worshipping and fellowshipping in segregated clusters.
Many large churches are trying to provide something for everyone. There are services and groups catering to dozens of languages. Meetings only for the divorced, or hard of hearing, or those with disabilities. While addressing specific needs can be a good thing, I'm not too sure that separating the body this way is healthy. All of these individualized groups cause people to stick with "their own" and further diminish unity. Besides, should we not grow to understand those with certain types of special needs? Perhaps it would increase empathy, understanding and even provide ministry opportunities with those who differ from us.
The church is growing cold.
Do you ever get the feeling that fellow Christians believe they are going to heaven with their favorite ten or twenty people?
In many fellowship halls and Bible studies I have felt alone. While Christians in many churches we have visited seem to have solid relationships with each other, the newcomer is often left to flounder. With little exception, we had to reach out to strangers rather than the other way around. Where is the follow-up with visitors, the phone calls, interest in the heart of a believer that found you, your congregation and may be like a wounded bird needing help to yet again fly? The world is supposed to know us by our love for one another. Sure, I hear believers enthusiastically share about witnessing to the unbeliever, or how ministries in other countries are leading people to Christ. These things are awesome, yet there seems to be a lack of valuing one another, a superficiality growing among Christians that is sad and rings hollow.
The internet is eroding human contact among believers.
There are churches we have visited that do not allow participation in various things if they are not done online. Though the internet has made things easier in some ways, it has also diminished contact and face to face communication, which is obvious. Sermons, information, forms, blogs...all online. And this is so often a one-way street or worse, an empty well that the believer may go to for a refreshing drink and come up empty.
The church is ignoring current events.
While Bible teaching is vital, there is little focus on current events and the world as we are living in it today. While I do not expect the church to be a political entity, nine times out of ten I do not hear pastors address a right perspective on the awful, exponentially growing turmoil in the world. Of course we are to pray unceasingly for spiritual revival and we know that Jesus is the answer to all of the globe's ills. Yet, politics has also caused fractures and divisions among believers. We need the elephant in the room, the things crashing down on us daily addressed in some way that will help us to deal with it all with wisdom and provide us with insight for how to live when we venture out into the world.
Small and home-based groups are on the decline.
The first thing I did at our old church was make a phone call to join a small group. Immediately we were assigned to one. But small groups and meeting in homes are on the decline. Several churches we have attended do not even provide such a thing! None of the endless visits to new churches has resulted in a single one that joins people together in each other's homes. This type of connection is vital. There is such a loss to the body when we do not extend hospitality to one another in our homes, when we do not provide a setting for fellow believers that is warm and relaxing. It diminishes intimacy.
Connection is determined by life stages.
It's no secret our culture is obsessed with youth. Thinking back to my early days of becoming a Christian, how much easier was it to connect with others! It seems that just like life, the church makes it more difficult to connect the older one gets. If you are young and single, you may find a singles ministry with which to connect. If you have small children you may find a group of moms struggling with issues pertinent to raising a young family. But the older you get, it seems the less is available to you, the less others see you.
There is a growing need to "multi-church."
Mostly at smaller churches, there is a void. So many have nothing to offer teens, of which I have two. Some have barely had any teens who attend. Some as mentioned, do not host small groups. The list goes on. Ultimately, this leaves believers who tend to shy away from megachurches as I do, with the need to multi-church, or seek a couple of different churches to meet various needs. Perhaps, in the end, this is the way to do church these days. Though doing so may fill different needs and interests, it is still a collection of loose associations within the body.
I'm not bitter, but I am sad. Yes, people have wounded and disappointed. Yet I too have hurt myself by allowing the enemy entry into my thought life and by sitting in my feelings. And I cared too much about this sense of belonging, expected too much, failed to understand that the body is made up of other bruised and broken, flawed and sinful people. But if there isn't a place and a people with whom to open up and share about our wounds and pain, people who care to really know and understand us within the church, then there isn't a place to be healed. I fear the church is becoming less of this kind of place. I won't give up on the "gathering together" as the Bible commands, but I just have this feeling that "church" is growing more difficult to find as that welcoming, embracing place it was for a fleeting moment in time.