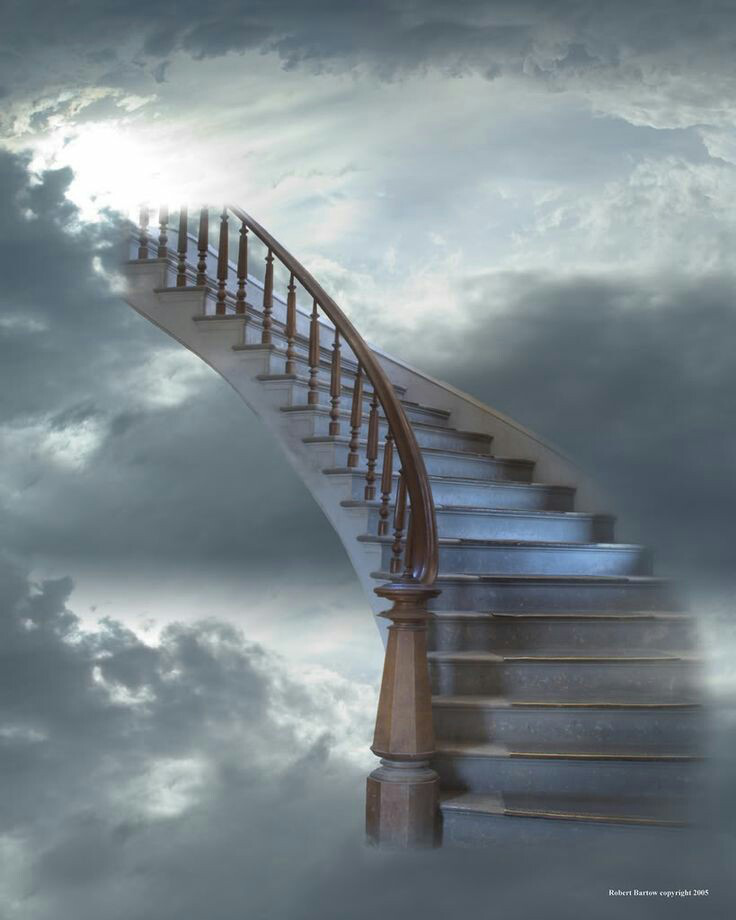 Though I have never had a Near Death Experience, I have dreamed of heaven.
When I was eleven, death touched my life for the first time with the sudden passing of my grandmother.
Soon after, I dreamed of a sunny sea of purple flowers. In the distance stood Grandma, outside of a mansion of the most brilliant white. In a flash I covered the length of that field, not a blade of grass crushed under my feet. She greeted me with joy and I felt happiness, love. I don't remember any conversation except for her telling me soon after I had arrived that I had to go back.
That dream and her "appearance" one night sitting on my rocking chair praying through rosary beads I had lost left a big impression on me. The next morning, the rosary beads that I could find nowhere sat on that rocker.
While I do not negate anyone's experience of heaven including my own, the Bible does gives us some information about heaven while making clear there are things that cannot be revealed.
For instance, the Apostle Paul shares his vision of heaven in 2 Corinthians 12. He says, "I will go on to visions and revelations from the Lord. I know a man in Christ who fourteen years ago was caught up to the third heaven (this would be where God resides). Whether it was in the body or out of the body I do not know—God knows. And I know that this man—whether in the body or apart from the body I do not know—but God knows—was caught up to paradise. He heard inexpressible things, things that man is not permitted to tell."
Similarly, the apostle John in the book of Revelation, Chapter 10, speaks of an angel that came down from heaven and shouted "like the roar of a lion. When he shouted, the voices of the seven thunders spoke. And when the seven thunders spoke, I was about to write, but I heard a voice from heaven say, 'Seal up what the seven thunders have said and do not write it down.'"
Says GotQuestions.org, a Bible question and answer site: "Are books such as 90 Minutes in Heaven, Heaven is for Real, and 23 Minutes in Hell biblically sound? It would be very strange for God to have Paul and John withhold aspects of what He revealed to them, only to, 2000+ years later, given even greater visions, along with permission for full disclosure, to people today."
One wonders, would a God who has created the heavens and the earth, who has told us in 1 Corinthians 2:9, "No eye has seen, no ear has heard, no mind has conceived what God has prepared for those who love him." reveal the totality of heaven? The scripture is clear: Verse 10 "...but God has revealed it to us by His Spirit." Therefore, we cannot discover heaven through our limited human senses or reason. If His Spirit lives within us, it can reveal great wonders to us. I do believe God has used glimpses of eternity to speak to us earthly creatures. However, I also think there are likely subjective components built into these experiences that stem from our own subconscious telling us what we want or need to know.
NDE's that communicate hell receive less acceptance from a growing population that might not believe in its existence.
After reading Bill Wiese's account of 23 Minutes in Hell "What I Saw, Heard, and Felt in that Place of Torment," one reader had these striking words to say:
"I am thankful that I was able to overcome my faith. Most Christians I know are loving people and reject the nonsensical and hateful idea of a literal hell."
I do not know that any Christians would reject the Scriptural truth of a literal hell in the name of "love." If they do, then we can assume they have rejected the truth of the Bible in exchange for an apostic faith.
Mainly, those who greatly disliked Wiese's book and gave it negative reviews have a more universalist, all-inclusive idea of the afterlife. Anything other than this they feel is unloving, abusive and discriminatory, kind of in keeping with our PC culture. This is frightening. I think it's fair to assume that the case against hell is making its way into "Christian" churches across the country and beyond. If Christ's gift of salvation is integral to the Christian's faith, then just what is it we are rescued or delivered from if not hell?
And more curious is that while I have read and viewed accounts of NDE's where people have experienced Jesus, I have never heard of anyone "coming back" from a near death experience to share about a chat with Buddha. Nobody seems to have encountered the Muslim prophet Muhammed or taken a ride through the galaxies with Zeus.
And thus, one of the more disturbing aspects of Cox Chapman's book is that she claims we will all be provided the heaven that is "right" for each of us. It is as though she is asserting what we can drum up in the ten percent of our brains that we use, and what we perceive as the reality of the afterlife based on experience, is what we will get in eternity. I do not want what I can only imagine, but the heaven of the Lord Jesus Christ and the transformation of the me that will occur when I get there. The place where there will be no sun because He will be the light. The one where we will worship Him for all eternity. The one where He has told me about things that will exist but has withheld those incredible things I have never seen, heard or my mind can conjure up.
It would not be for decades after my dreams of my grandmother that I turned to the Lord and became a Christian. I was struck by the verse in John 14:2: "In my Father's house," says Jesus, "There are many mansions. If it were not so, I would have told you. I go to prepare a place for you."
Was the glowing white mansion outside of which I met my grandmother in my dream the place that Jesus had prepared for her? Maybe yes, perhaps no. Yet the deep, rich purple of the flowers separating us I discovered to be a color the Bible associates with royalty. And there is perhaps evidence in the Bible that those who have gone on to be with the Lord ahead of us can pray for us, as Grandma did in the rocker at the end of my bed in the second dream. At any rate, these impressions are imbedded in my psyche all these decades later and a comfort to me. But I believe Grandma is with the Lord because of her faith while she was here, not because of what I have dreamed or imagined.
Yet, in my humanity, in this vessel I live my earthly life in with its longings and memories, sure, there are things I would love to experience in heaven. But I cannot paint the earthly one I want in exchange for the partially revealed stunning canvas the Lord has for all of us who believe in His heaven.