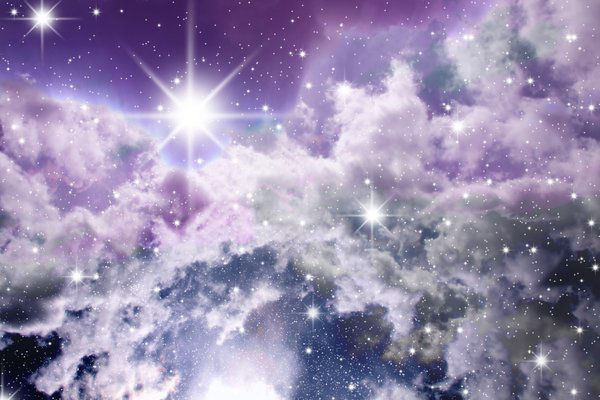 Fifty years after Captain Kirk of the Star Trek television series entered into Americans' living rooms to announce that we were about to explore "Space, the final frontier," it no longer is.
Now, it is death.
That doesn't mean there isn't plenty of interest in the galaxies and what lies light years away into the "second heaven," according to Bible scholars. (Breathable atmosphere in the sky and clouds they consider to be the first, while God resides in the third and highest).
There are no doubt scientists giddy with recent discoveries of planets that may be like ours, geological formations on Mars, a closer inspection of the rings of Saturn and even the ability to understand planets exist that we can't see by what we do. Humans may be the future stuff of Martians as colonization of the planet is pursued.
It is the insatiable desire of humanity to go ever higher, dating back to the book of Genesis in the Bible and the Tower of Babel that makes us push boundaries. It's about things like relentless pursuit of the unknown, an everlasting tribute of man to man and ultimately, the ability to conquer death and remain immortal. And God has always known that man won't stop. Though He "confused language" in Genesis, and therefore we spread out into different lands with those with whom we could communicate, centuries later we invented the internet to instantly link ourselves together, and an app to translate any language into our own.
With nearly all of our planet having been explored, life forms created in laboratories, robots on the rise, discoveries in space more commonplace and medico-technology yanking people back to life after flatlining, death is the mystery we strive to solve. This is evident in the explosion in both books and movies of the Near Death Experiences or NDE as they are commonly referred to. Heaven is for Real, Miracles from Heaven and 90 Minutes in Heaven are just a few.
Besides an exponential leap in technology, other factors may have coalesced together to generate the tremendous interest we now see in NDE.
The United States has a large, aging population known as the baby boomers. If one is closer to death it makes sense that what comes after may creep into the forefront of one's mind. As it does, the seeds we have sown of secularism and moral relativism take root into a concept of an afterlife that is all-inclusive for those of any faith, or none at all.
In The Case for Heaven: Near-Death Experiences as Evidence of the Afterlife, Mally Cox-Chapman researched many stories. There is a fairly predictable pattern in these NDE's that includes:
Feelings of peace and tranquility
The sense of oneself outside of the body
A tunnel
Meeting others or beings of light
Life review
Reaching border or limit
Coming back, of course
New life perspective
Changed view of death.
In commentary titled, "What Do We Make of '90 Minutes in Heaven'? Scot McKnight, recognized authority on the New Testament and early Christianity, who is also the author of The Heaven Promise: Engaging the Bible's Truth About Life to Come (October 2015), says that of these elements to NDE's, "The pattern is so common, and spans the religious spectrum so noticeably, that we can speak intelligently of the 'NDE Pattern.' Christians of all stripes, Muslims, Buddhists, and others tell similar stories."
But McKnight also raises concern about NDE's. "If death is irreversible, how can these be seen as experiences of what happens after death? Most people would say these people have not, in (scientific) fact, died." Rather, McKnight suspects that these people claiming NDE's have "entered into a pre-death experience that may glimpse heaven or the afterlife (or it may do neither)."
McKnight warns that NDE's "can harm Christian Theology." He cites one conclusion reached by Cox-Chapman in her above-mentioned book that those who experience NDE's become, according to hundreds of accounts, more universalistic in their faith and that this "should be a warning to those that find their faith most confirmed by these accounts." He does add that he finds nothing indicative of this in Don Piper's account.
To a large extent, it seems that reading about or watching NDE's will most likely confirm what you already believe. The "negative undercurrent to the NDE stories" according to McKnight is that "if you believe the NDE stories because of the power of the experience being told, then you don't need the Bible. If the experience itself is what determines what you believe, then you will believe the experience regardless of what the Bible says about heaven."