I sat in my living room and looked out of the picture window that faces the harbor with its docked boats.
"God, I feel like one of those boats, meant to sail through the wind and waves but anchored. Just like them I'm bobbing back and forth and not getting anywhere."
Well, they need someone to drive them.
"Yes, Lord, but why won't you be the pilot and give me a clear direction? I've been asking for over a year.
You know my struggle since I published my first book. I bared pieces of my soul, bled onto the pages and hoped to connect with an audience on an intimate and personal level.
Then, the book kind of bombed."
My ongoing lament to the Lord went something like this: "All of that exciting mystique about the process was two years of work, not to mention a lot of money I didn't get back...All for what? Who cares what I have to say? I'm trying, really, but I've slogged through the start of three fictional works and this idea I have for a new nonfiction book and I can barely get anything down I'm happy with or that flows. Just tell me for the millionth time, what should I choose to write about or should I even bother to continue? But somehow I can't not continue..."
And then, not in audible words, but in images and a narrative in my mind He said:
Does a runner sit on a log at a fork in the road deliberating about which path to take? No, he runs because it's what he does.
And does a musician sit before a silent instrument and endlessly ponder which piece she will choose to play? No, she starts with the piece in front of her.
You fret there are none to cheer you on...Is there anyone to cheer on the aching runner through the miles of dark, cold and rain except me? Or the solitary musician in a room for hundreds of hours with callouses on her fingers except me?
No. The runner is cheered only after he is proficient enough to really race. The musician is applauded on stage when she masters her instrument and delights a crowd.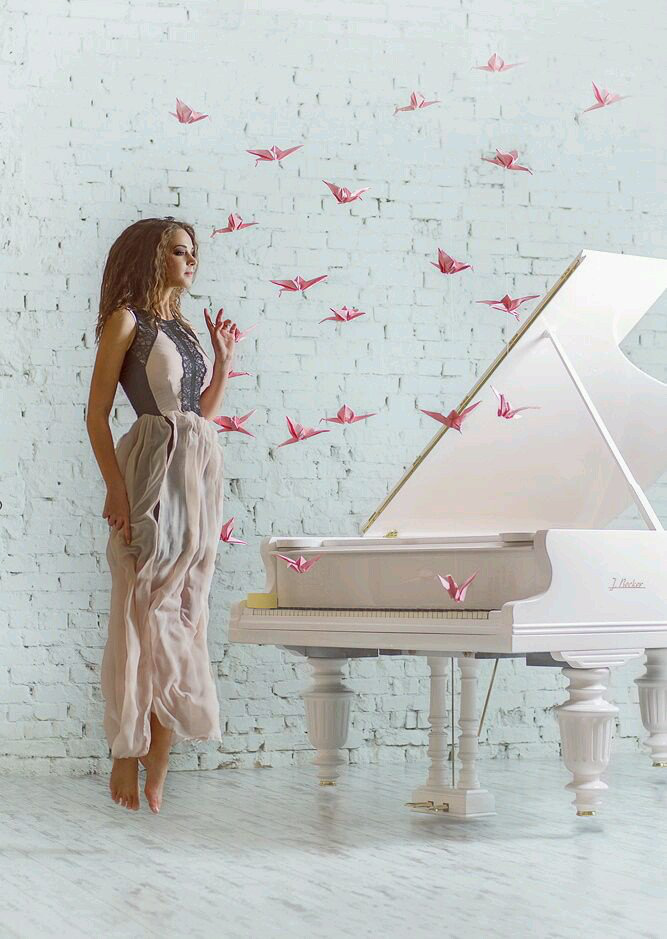 Clarity! It's a wonderful thing when it comes from the Lord, but for most, He does not provide a crystal ball into the future. And, He always requires something of us, revealing only as much as He wants us to know while we forge ahead filled with trust in Him.
1 Corinthians 9:24-27:
"Do you not know that in a race all the runners run, but only one receives the prize? So run that you may obtain it. Every athlete exercises self-control in all things. They do it to receive a perishable wreath, but we an imperishable…."
Paul, of course, is not literally a runner. He is talking about the race to preach the Gospel of Christ, the ministry for which God chose him. And if you are a writer, writing might likely be one of your ministries, a calling upon you through which God uses you. You may not outright preach the Good News, but you may be called to encourage, entertain, inform—all in a way that points your reader to the Lord. But truth be told, if you write overt Christian material there will always be those who will not be receptive to it. And, a first book will often not be a masterpiece. One writer said, "I'm glad I published my first couple of books using a pen name, they were that bad."
So, write to perfect your craft, not to craft perfection. Make it a discipline. Trust in God, the One who put that desire in you. Validation, if it comes, will only be followed by maturity, and maturity requires discipline. And God requires discipline in all areas of our lives. And honestly, I fail at that a lot.
You may look around and see those who write a break-out bestseller. It may be their full reward is here on earth. You may see the reckless, ignorant and deceptive validated by millions. If you are a follower of Christ, the Lord loves you too much to make a success of you until He decides you are ready to take that success and work it to His glory. And His idea of success is not the world's. There may be one or five or a hundred he wants you to impact for Him. His will be done.
If HE wants to make you known, you will be.
And this:
There are moments when fingers fly across a keyboard, racing to keep pace with words. And there begins a rhythm, a beat. I actually feel myself sway to it, this music as I write. Maybe you have felt it too. Those are the hours that feel like moments, when passion and discipline come together and I feel Him leading me on.